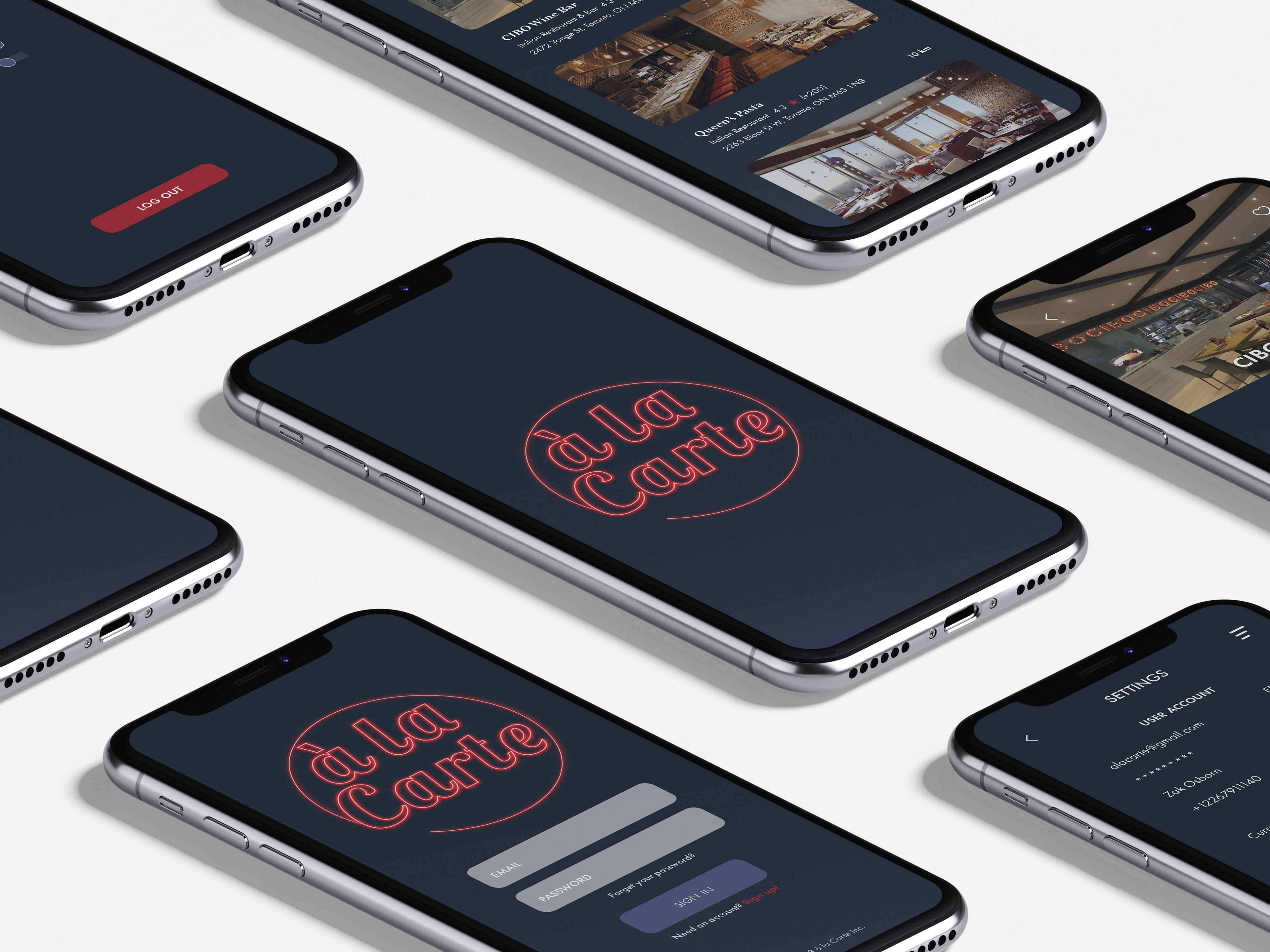 à la Carte

 à la Carte is an app that allows you to book table reservations from your phone without having to call the restaurant ahead of time. This app is targeted towards young adults.

I wanted the app to have a late night feel to it. Utilizing a navy blue, a bright red and a muted purple colour palette, I was able to capture the feeling the city. The logo was designed to look like a neon sign. It's the first thing you will see when you open the app and helps set the tone for the app.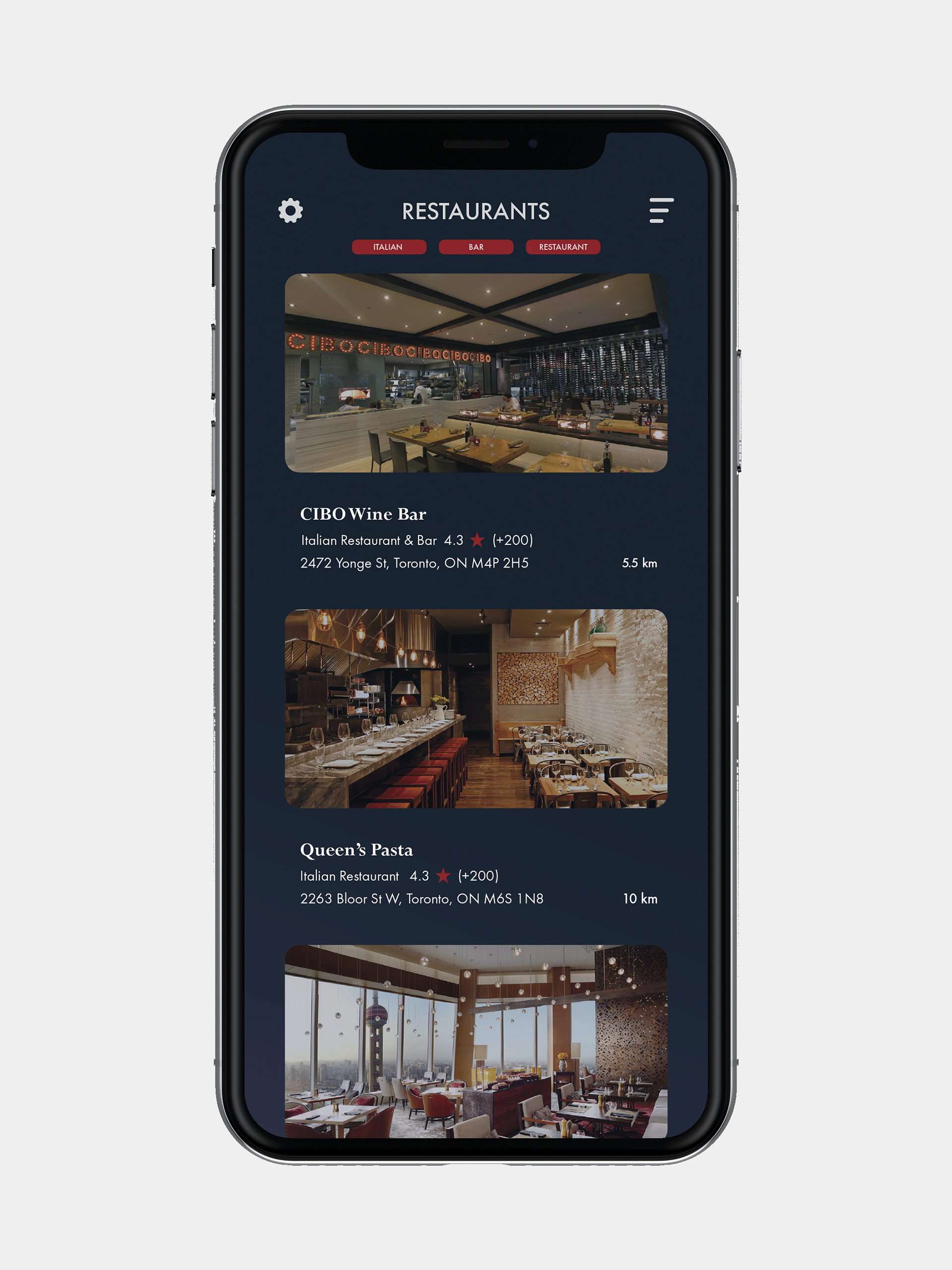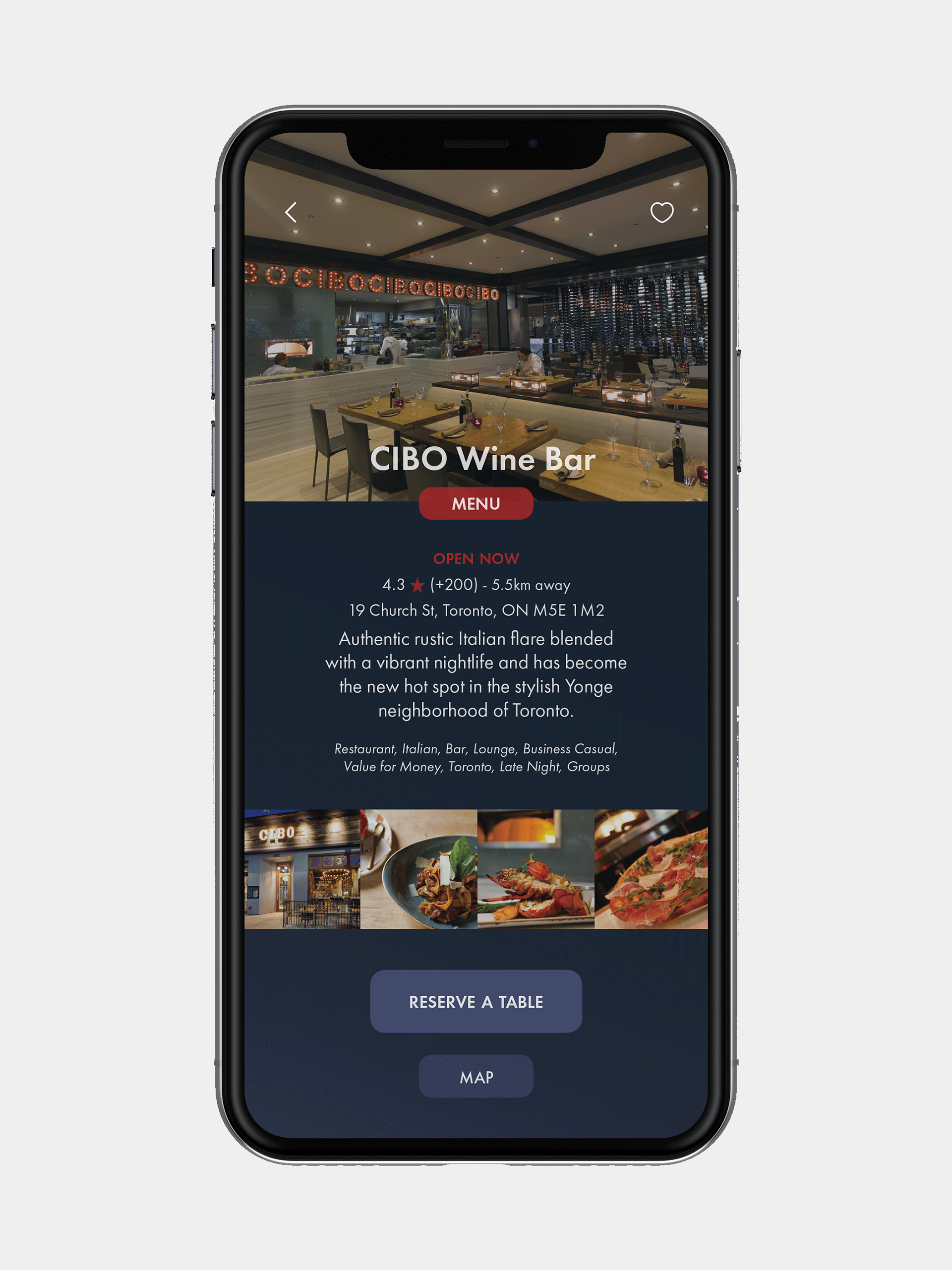 I wanted à la Carte to be as fluid and easy-to-use as possible. I believe I achieved this goal with the design of the layouts, keeping them clean, appealing and intuitive.