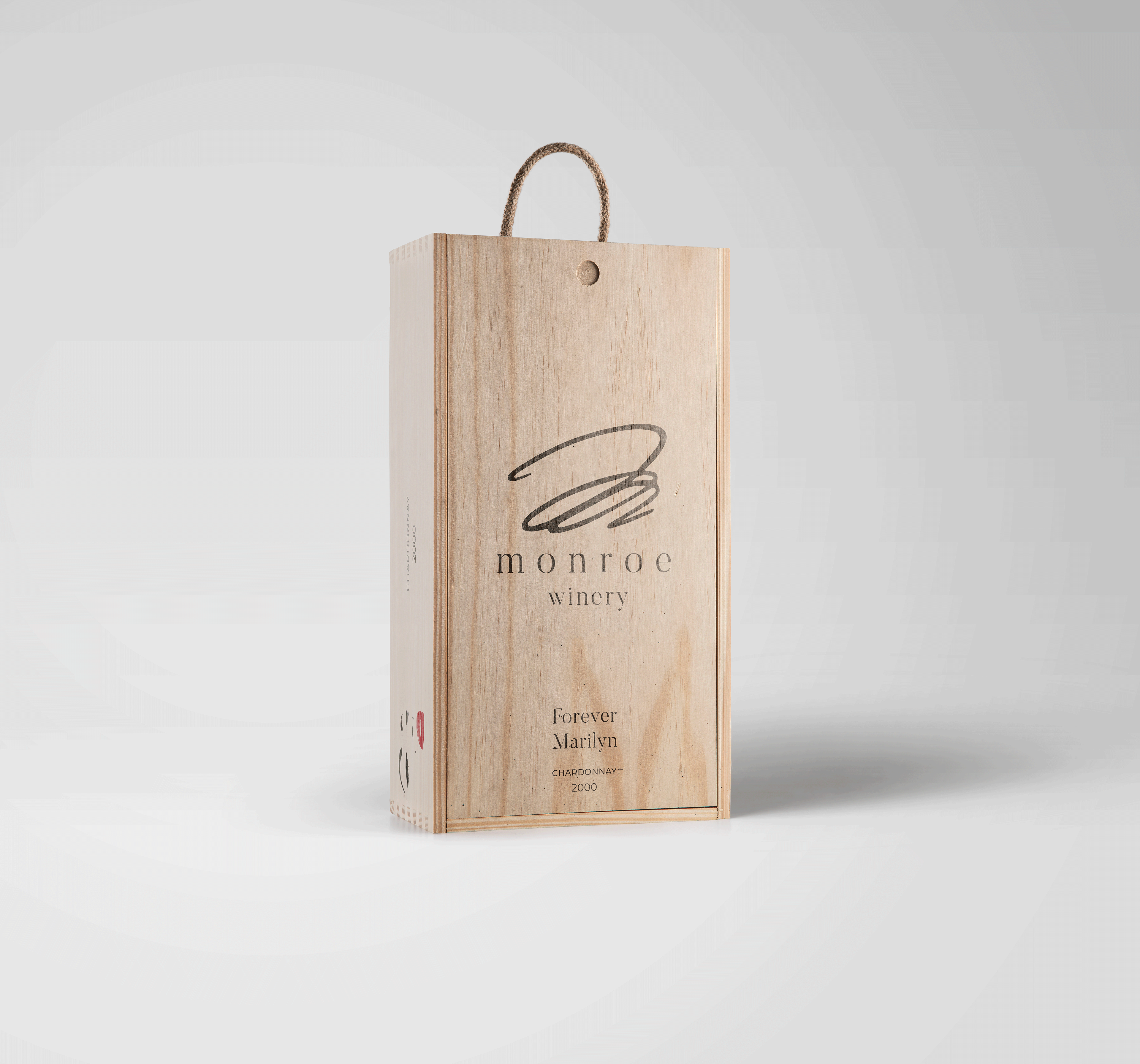 Monroe Winery

I was tasked at creating and branding a winery from scratch. The winery is based on the 1950's icon, Marilyn Monroe.  I wanted the winery to portray everything Marilyn was: classic, feminine, and sleek.
Creating the logo I chose a serif font that played with the thickness and thinness of the strokes in the typeface gave it a refined and feminine look. For the wordmark, I am using the M of Marilyn's signature to fully capture Marilyn.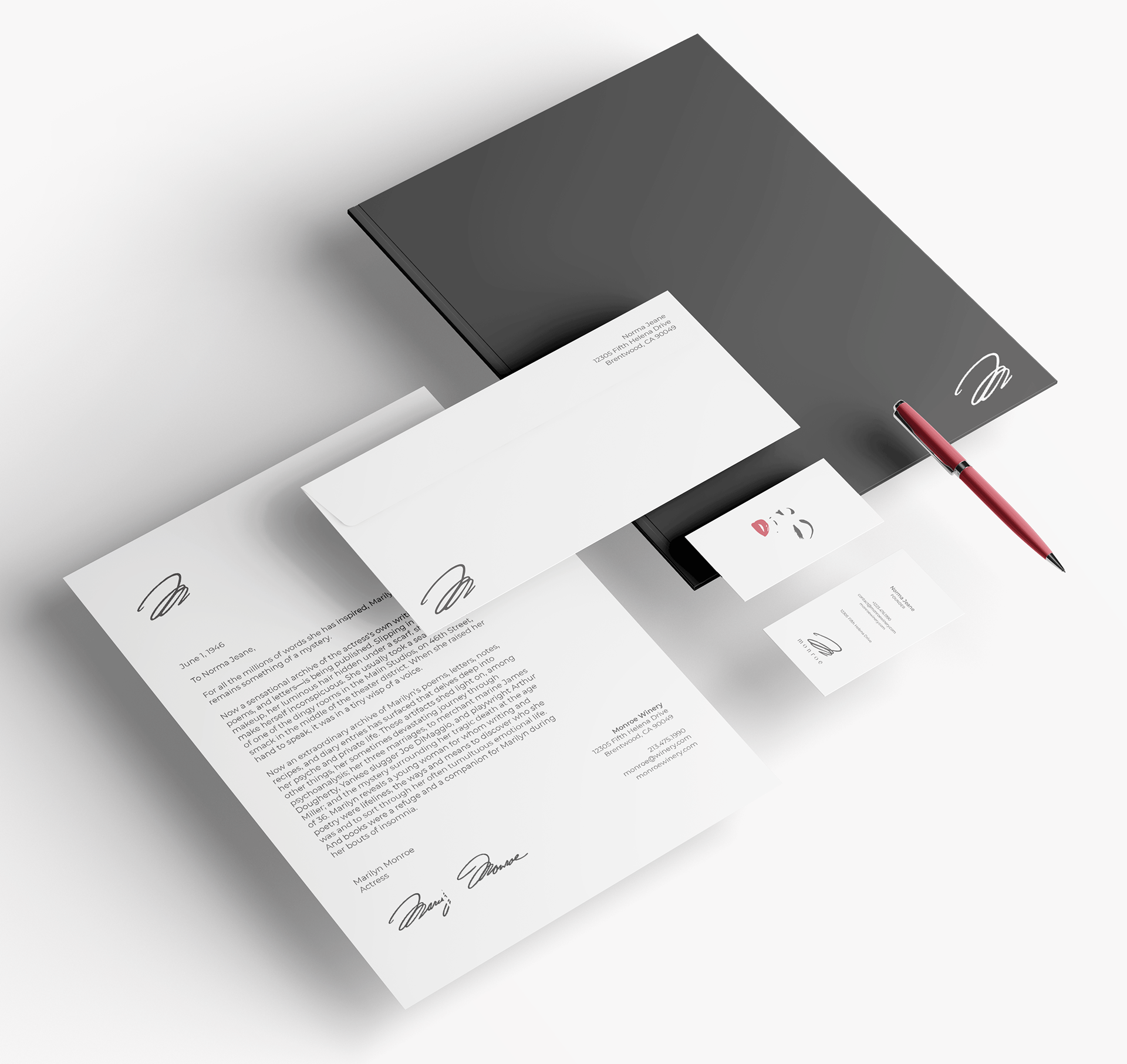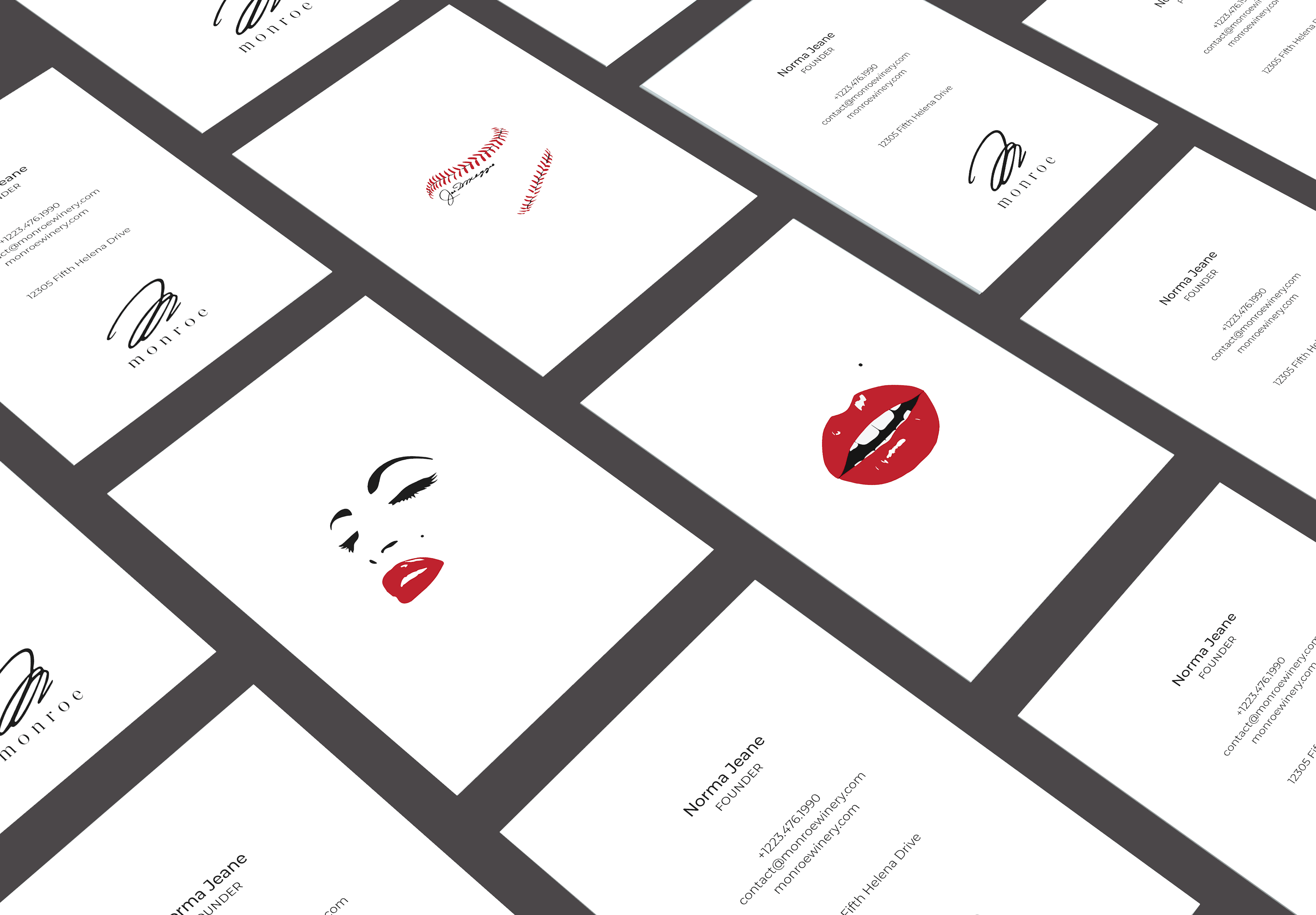 To capture the era of the 1950s, I decided to brand the entire project using a black and white colour scheme with a spot colour of red to add some contrast and interest.

3 symbols recur throughout the brand from the business cards to the packaging. The 3 symbols include Marilyn's iconic red lips, herself, and her most publicized husband, Joe DiMaggio.