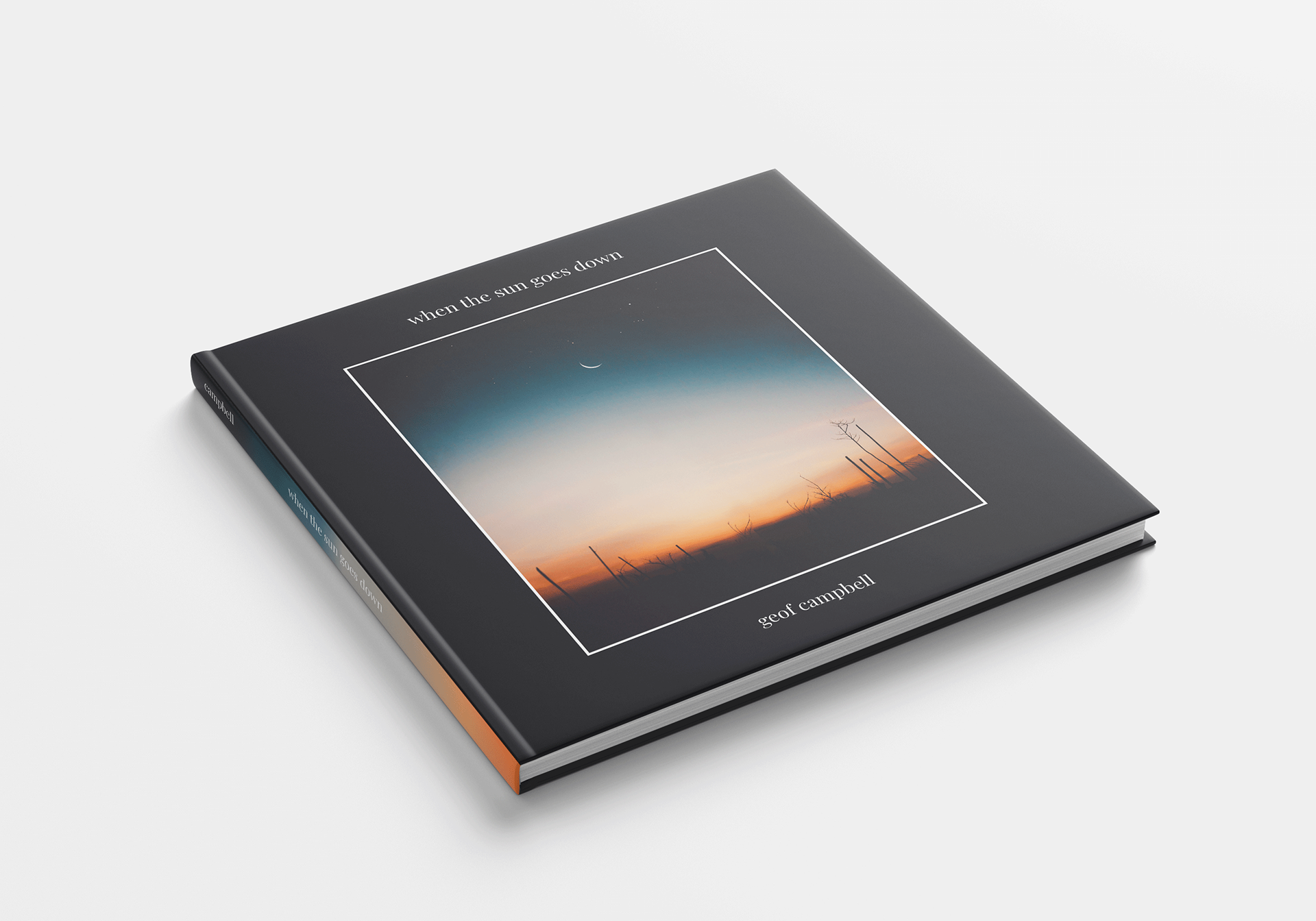 when the sun goes down is a coffee table book. I took a very minimal approach with the design of the book. I wanted the reader to be able to flip through when the sun goes down with ease
.
 I wanted the imagery to be emphasized with the text being a secondary feature.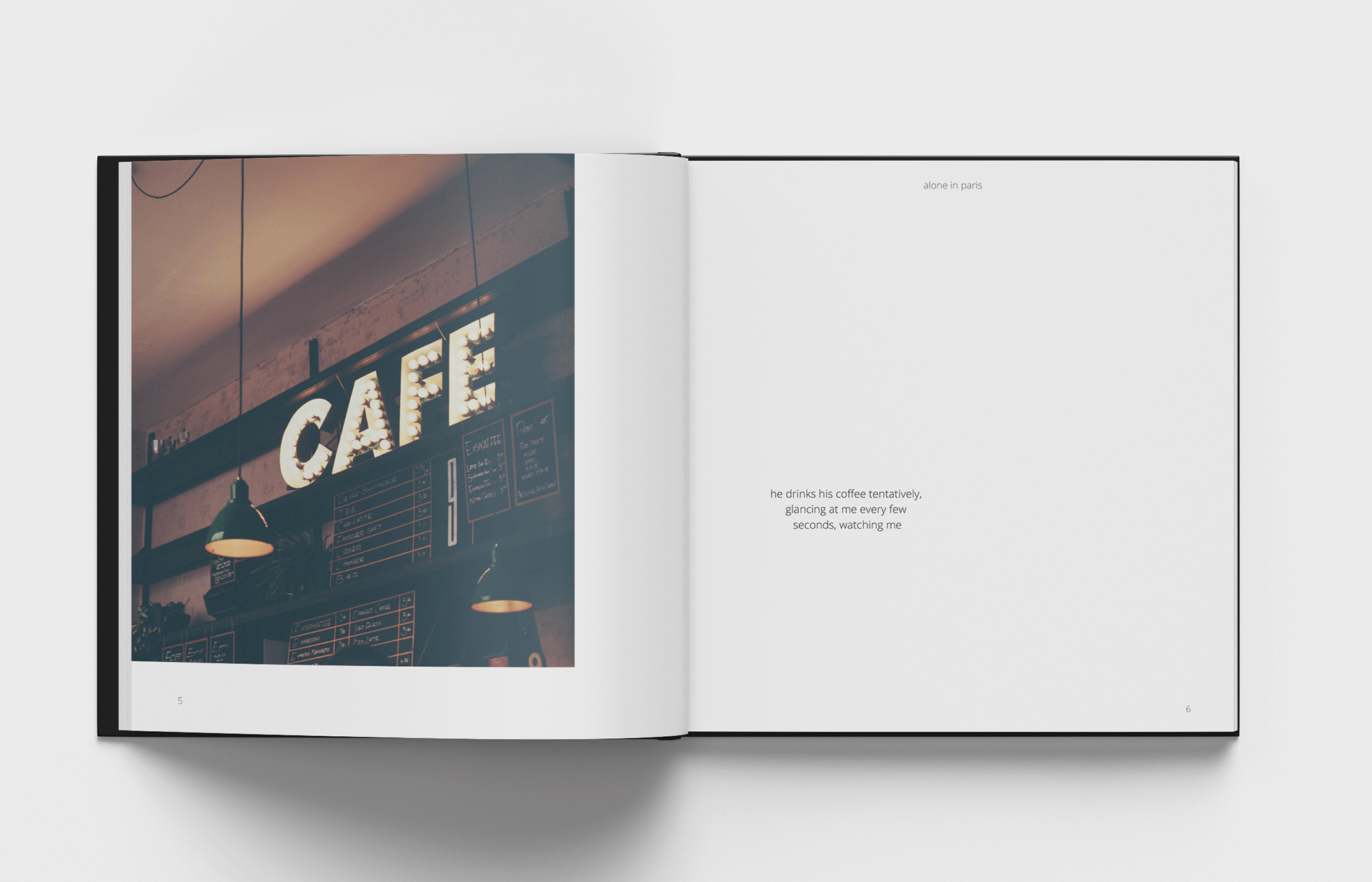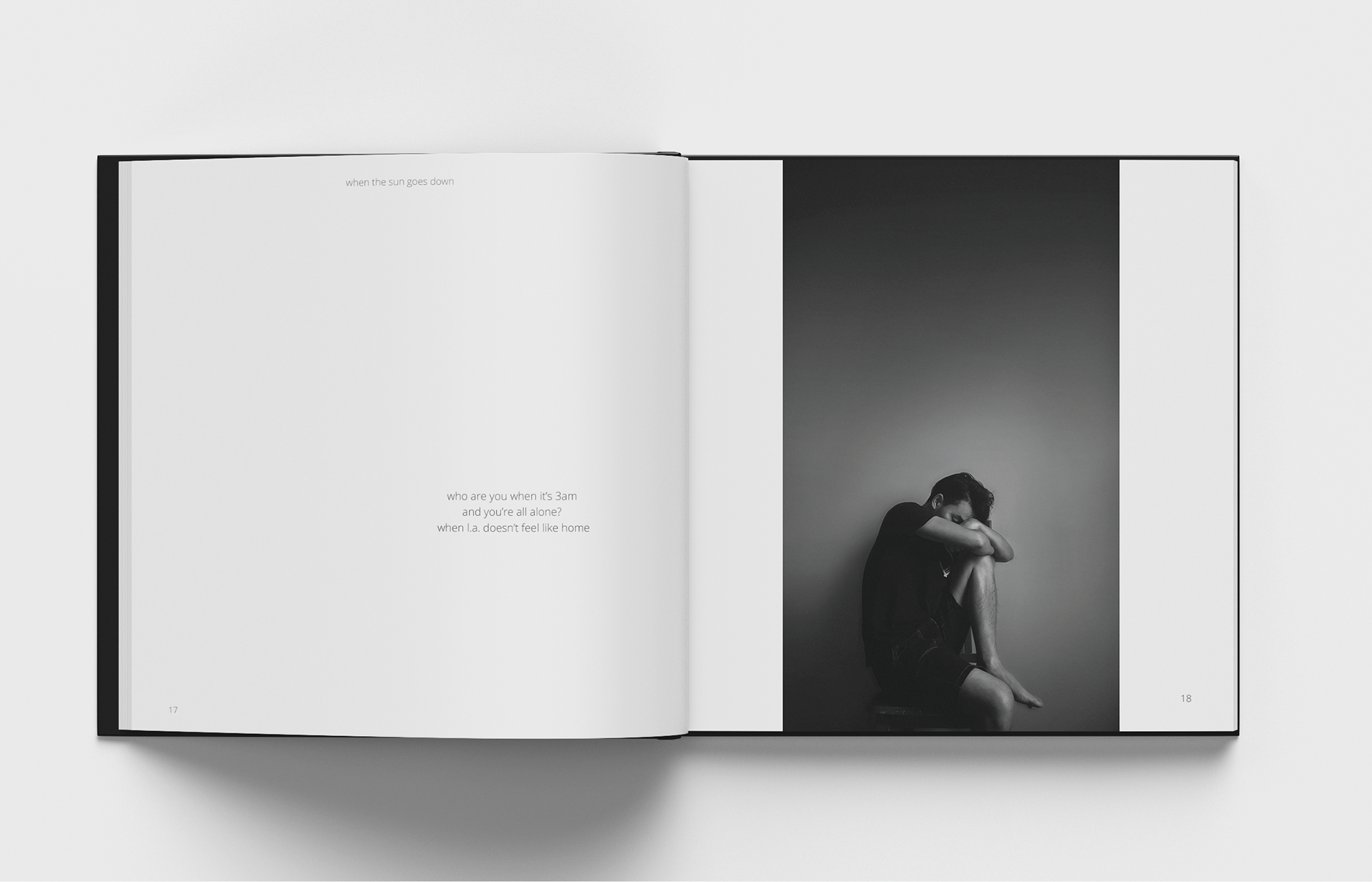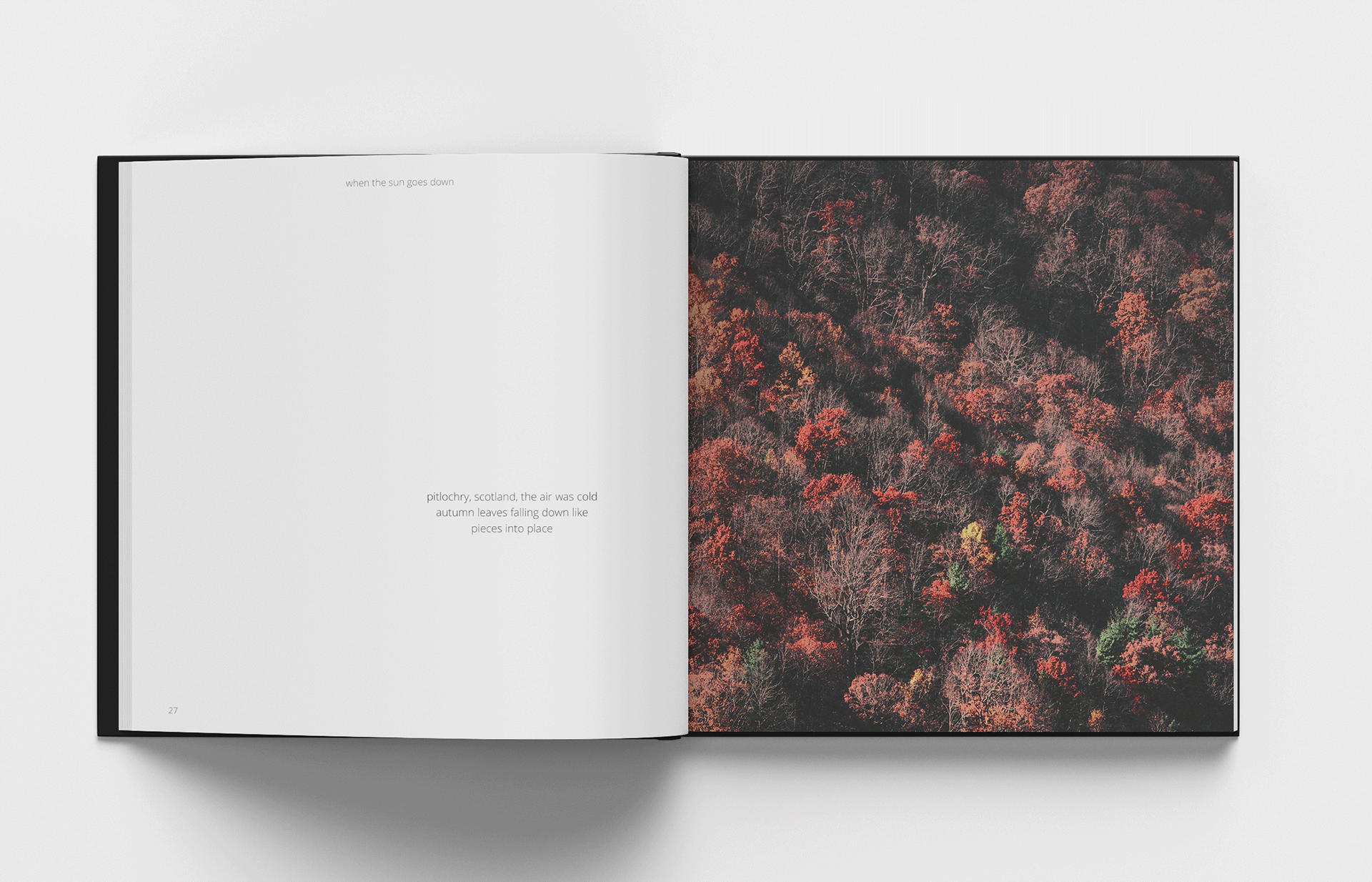 The book contains 4 different chapters and each chapter has a different colour scheme. Making it is instantly recognizable for the reader which story they are on. Additionally, every chapter ends with a colour block to symbolize the end of the chapter.